Critical Protection Against Targeted Threats
SLED organizations are increasingly becoming targets of cyberattacks to gain access to sensitive data to use for financial gain or other malicious purposes, including student records, financial information, and other confidential data.
In addition, cybercriminals may target SLED organizations as a way to gain access to larger organizations that are connected to them. These organizations are known for having limited budgets, need more cybersecurity expertise, resources, awareness, and standardization, and continue utilizing legacy systems. As a result, they are more vulnerable to cyber threats.
Protecting critical infrastructure, sensitive data, and public trust is paramount for State, Local, and Education organizations.
The MixMode Platform helps detect and respond to threats in real-time, at scale, safeguarding valuable assets and maintaining public trust. Once deployed, MixMode AI autonomously learns, adapts, and evolves to detect attacks without relying on rules, training, or tuning, minimizing impact and ensuring the continued delivery of essential services to society.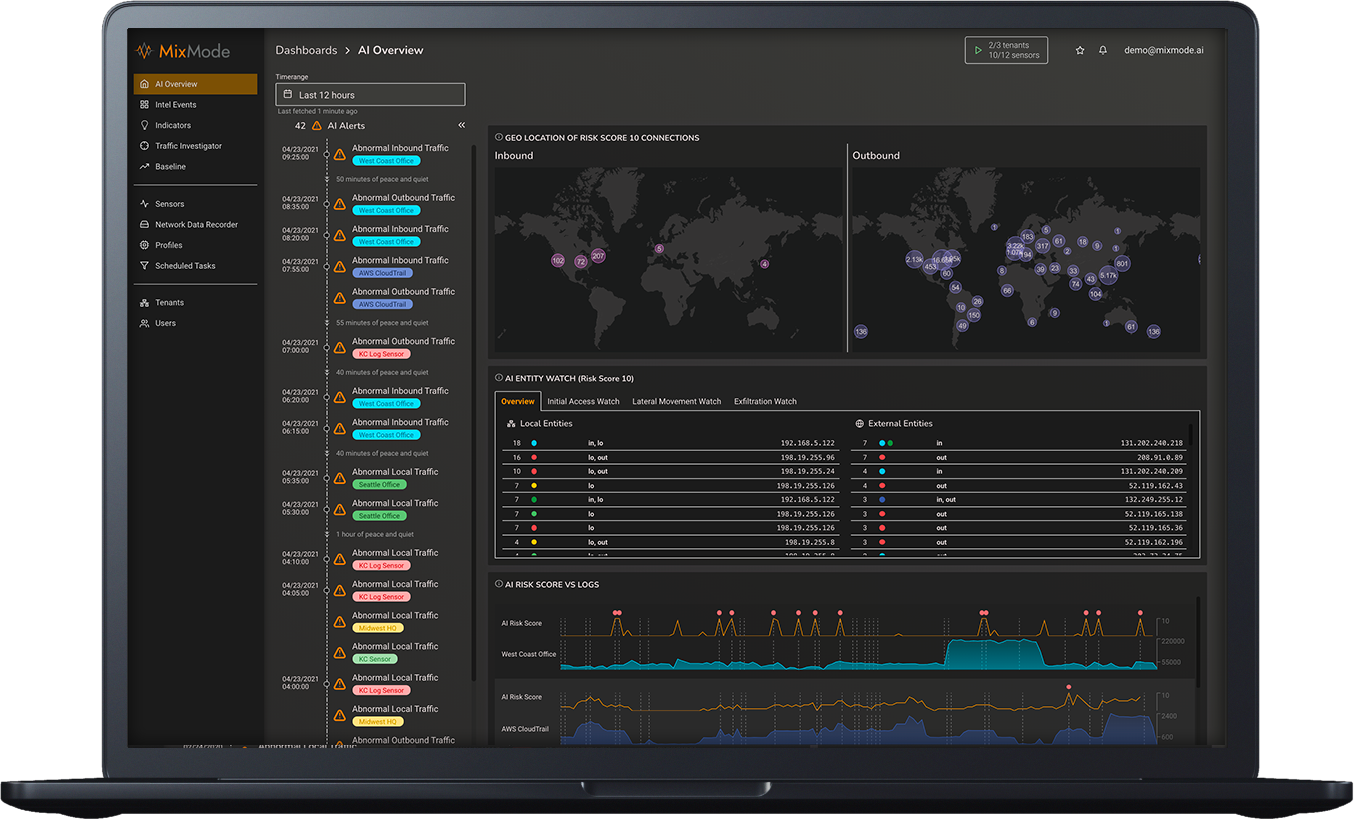 "If you have to secure the entire network, and you could only get one platform, we would use MixMode."
CISO at Large Utility Company
Defend Your Entire Infrastructure with MixMode
Detect threats others miss with an adaptive defense that elevates protection and performance
Detect and Respond Faster
Identify and resolve threats sooner, including active, novel attacks that other platforms miss.
Increase efficiencies
Reduce false positives and eliminate tedious tasks to focus on what matters.
Greatly Reduce Cost and Risk
Reduce storage costs and eliminate the need for multiple disparate toolsets while up-leveling existing investments.
Scale Easily and Effectively
Ingest and analyze large volumes of data in real-time without increasing spend.
No rules. No tuning. No Maintenance. Any Environment.