Global Healthcare Exchange Turns to PacketSled for Network Security Visibility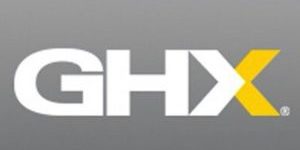 New Implementation Helps Security Incidents to be Identified and Resolved Quickly
San Diego, CA – April 27, 2017 – Global Healthcare Exchange, LLC (GHX), has implemented PacketSled, the Incident Response (IR) platform of choice for security experts, as a tool to increase security and visibility into its GHX Global Network. Through its cloud-based technology, GHX serves the largest e-commerce community in healthcare, including more than 4,100 healthcare providers globally.
PacketSled delivers continuous monitoring, threat detection and network forensics in the cloud and on premise. Its network security platform continuously monitors for advanced threats and policy violations missed by other defenses, providing security personnel with critical data needed to then analyze and remediate issues immediately.
PacketSled's solution provides a cloud-managed dashboard which is constantly monitoring for any security threats so security teams don't have to be glued to their monitors. The intuitive platform minimizes the need for additional resources and provides companies like GHX the ability to leverage real actionable data.
About Packetsled
PacketSled automates incident response by fusing business context, AI, entity enrichment and detection with network visibility. Used for real-time analysis and response, PacketSled's platform leverages continuous stream monitoring and retrospection to provide network forensics and security analytics. Used by breach response teams worldwide, security analysts and SOC teams can integrate PacketSled's deep network context into their playbooks, SIEMS, or by itself to dramatically reduce investigation time, cost and expertise required to respond to persistent threats, malware, insider attacks, and nation state espionage efforts. The company has been named an innovator in leading publications and by security analysts, including SC Magazine, earning a perfect score in the online fraud group test. PacketSled is headquartered in San Diego, CA, with offices in Seattle, WA.