MixMode AWS Cloud Security
Advanced threat and anomaly detection for
Cloudtrail and VPC Flowlogs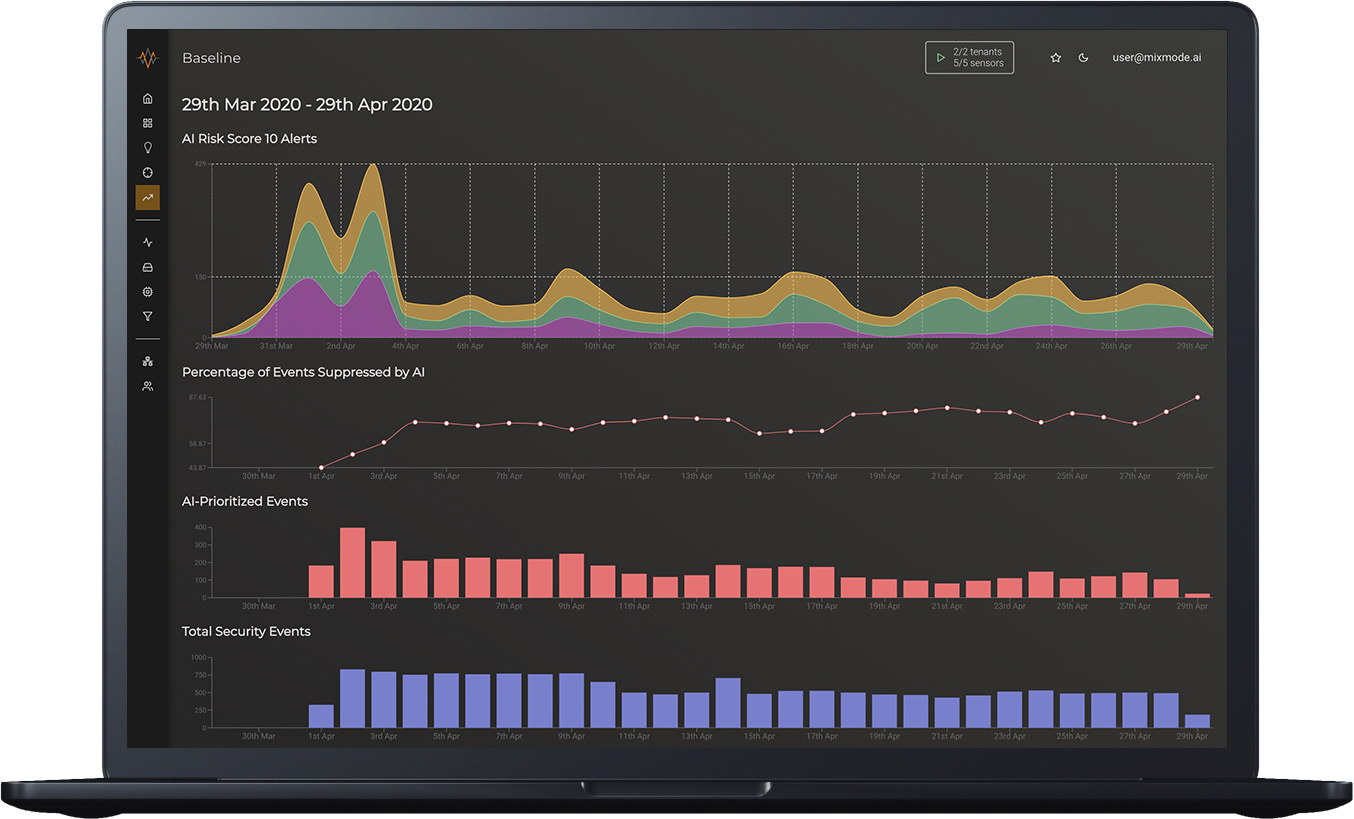 Advanced anomaly detection, alerting, predictive analytics, and forensic search for CloudTrail and VPC Flowlogs.
Using our patented self-learning AI originally built for DARPA and the DoD, MixMode helps enterprise security teams all over the world monitor their AWS traffic in real time to shore up the gap in their security posture.
Deploy MixMode within your AWS environment to surface anomalies and correlate alerts from VPC Flowlogs and AWS Cloudtrails logs. Once ingested MixMode provides access to extensive forensic search and investigation tools.
Next Generation Cybersecurity Teams Defend Their Enterprises with MixMode AI