Security Incident and Event Management
Detect threats faster, work 20x more efficiently, and decrease costs with next generation security information and event management.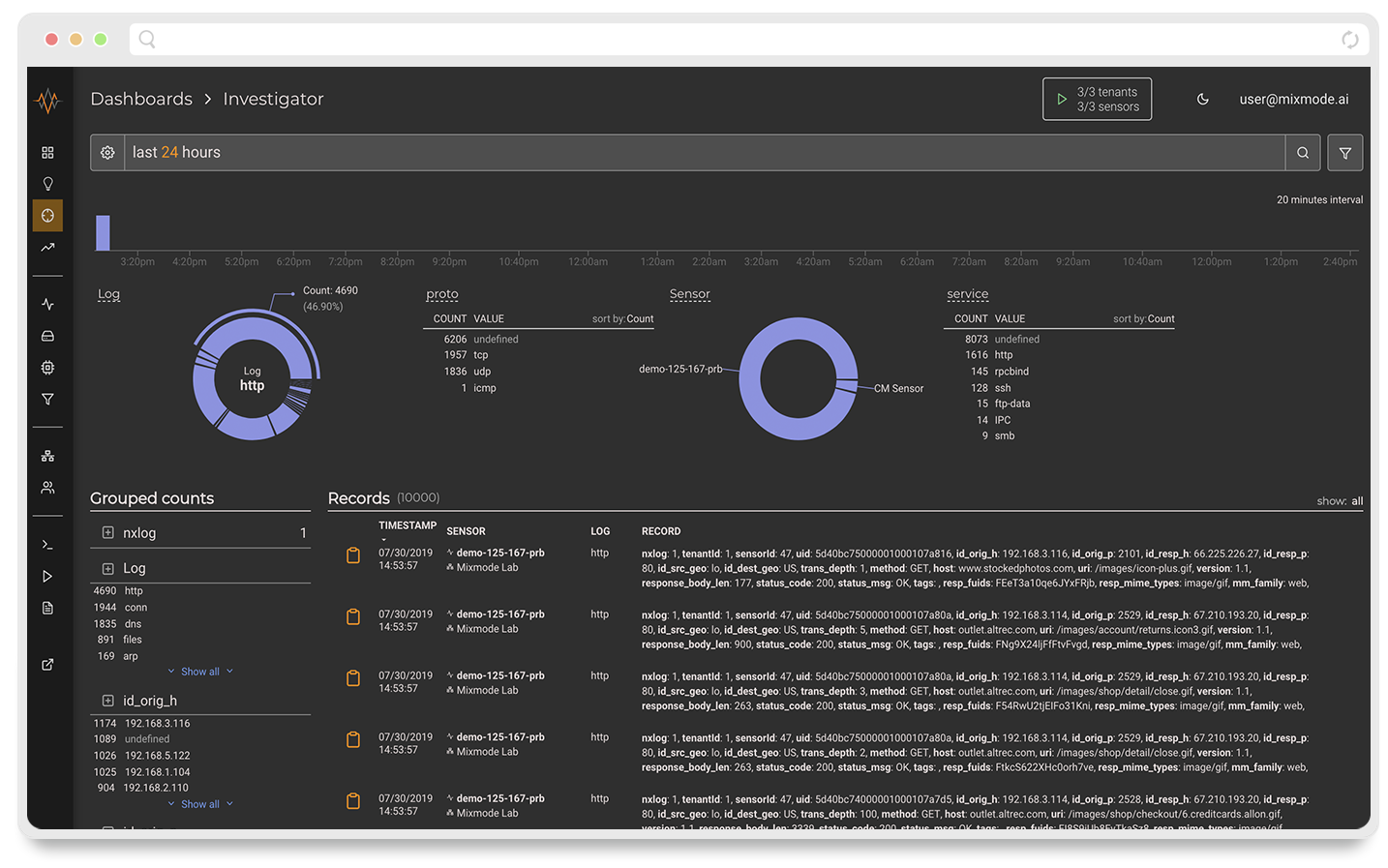 A Purpose Built Platform for the Modern SOC
When it comes to detecting threats, seconds matter. What if you could detect an attack 10x faster, empower your SOC to work 20x more efficiently, and save 50% on the platform you're using to do it? MixMode's next generation SOC solution combines the power of a SIEM, NTA, UBA, and NDR to allow your security team to uncover threats more efficiently, gain better visibility, significantly decrease costs, and minimize risk, all in a single purpose built platform.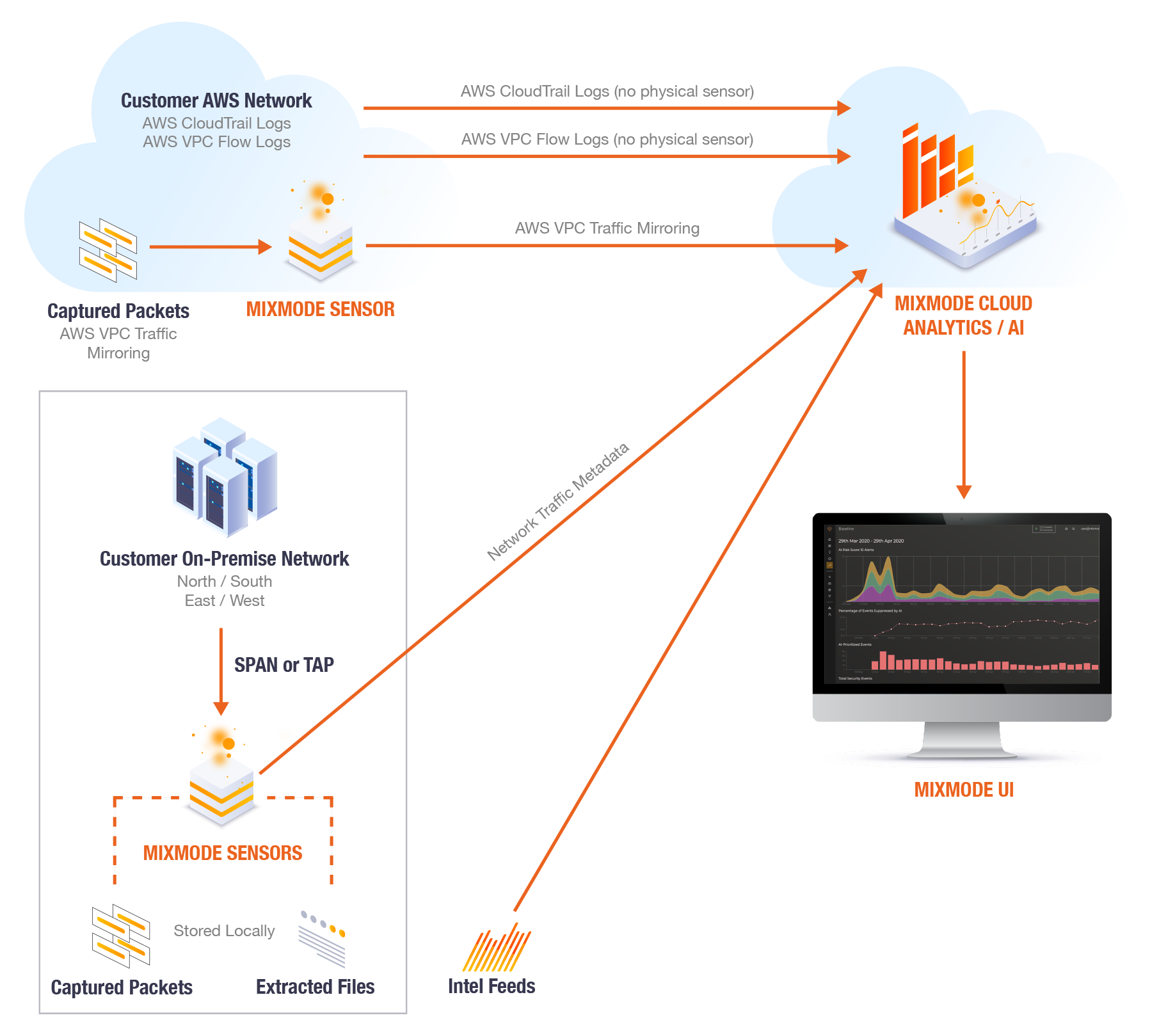 Mitigate Threats Faster than Any Other SIEM Platform
Detect Threats at Light Speed
What if you could predict attacks before they happened? With MixMode's patented cyber AI it's possible. Identify threats faster while automating and collaborating on investigations using the most advanced unsupervised artificial intelligence in cybersecurity.
Unleash the Power of Your SOC
The typical SOC relies on between 5-10 platforms to manage security operations. MixMode combines the power of a next-generation SIEM, with the functional capabilities of NDR, NTA, and UBA tools into a single platform and uses patented unsupervised AI to reduce alert noise by 95% and detect threats and anomalies faster.
Save Over 50% in Storage Costs
Vendors often fail to fully disclose just how much log storage can factor into running a legacy SIEM. When deploying a next generation SIEM solution like MixMode, customers typically see between 50-75% savings on log storage compared to other SIEM vendors.
Despite a three-year SIEM deployment and a two-year UBA deployment, government personnel needed an alternative to better detect and manage threats in real-time, they turned to MixMode.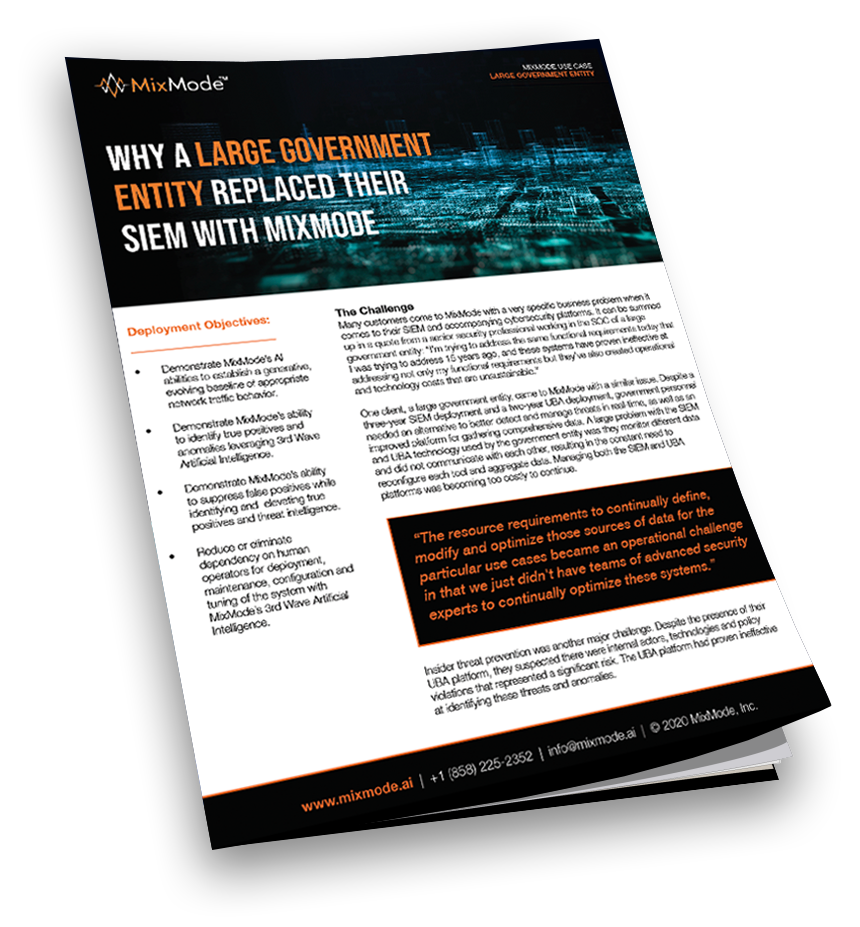 Equip your SOC with the most powerful AI in Cybersecurity today.