Phillips brings two decades of successful federal sales leadership experience.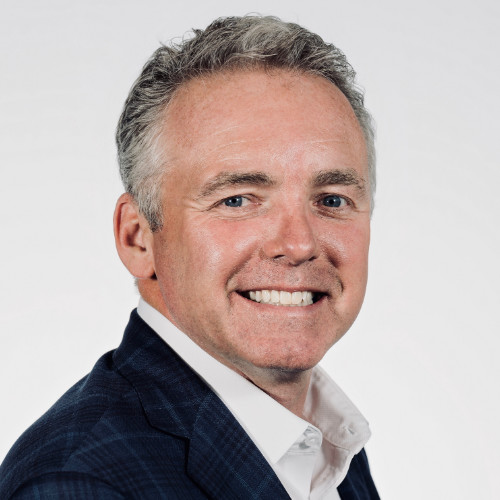 SANTA BARBARA, CA, April 5, 2023– MixMode, the leader in AI-driven network security, announces hiring John Phillips as VP of Federal Sales. Phillips will oversee the continued growth of MixMode's federal business and adoption of the MixMode platform by federal partners, and he will be focused on accelerating MixMode's triple-digit growth in 2021 and 2022.
John Phillips is an industry veteran with 20+ years of experience. Prior to MixMode, Phillips was in executive federal sales leadership roles at Tricentis, Viptela and Hewlett Packard Enterprise, among others. Phillips has experience building high-growth expansion strategies that will continue to grow MixMode's market share within key federal agencies and partners. His federal sales team includes industry veterans Josh Mahoney, Jenn Sanders, Christopher Reason, Roy Boivin II and Brian Beard.
"John Phillips is a strong leader with deep experience in working with the federal sector," said John Keister, CEO of MixMode. "His track record in helping federal partners adopt innovative platforms will help us reach our goals in this arena. We believe that the federal opportunity is going to continue to grow in tandem with the exploding demand for scalable, intelligent and highly efficient Cybersecurity solutions."
Phillips says, "The US federal government is struggling to keep up with the constant, ever-evolving Cybersecurity threats and challenges. Diversified networks, massive data feeds, finding the proverbial needle in the haystack, all require a new, innovative approach to solving this problem. MixMode's platform allows agencies to continue to scale while reducing the load and effort on the teams and resources supporting the mission." Phillips continues, "I am excited about the opportunity to support the federal government and their critical mission of protecting the security of our networks and systems which are essential to our national security."

About MixMode:
MixMode elevates your cybersecurity defenses to combat increasingly agile adversaries.  MixMode is the Cyber Intelligence Layer℠ that empowers large enterprises with big data environments to detect and defend against known and novel attacks. MixMode is the first Cybersecurity platform to leverage truly self-learning, generative AI to identify otherwise undetectable novel attacks across both public cloud and on-premise corporate environments in real-time. Increasingly, malicious actors are structuring attacks designed to bypass legacy cybersecurity platforms and rules-based defenses. Only MixMode can bring best-in-class security posture absent any rules, historical data, tuning, labeling, or any human operator involvement, while eliminating the distraction of false positive alerts. The MixMode Intelligence Layer℠ can be deployed remotely, with no required hardware, in under an hour. Backed by PSG and Entrada Ventures, the company is headquartered in Santa Barbara, CA. Learn more at www.mixmode.ai.
Read this announcement here: