Critical Protection Against Targeted Threats in real-time at scale.
Critical infrastructure organizations play a pivotal role in the functioning of society, providing essential services such as energy, transportation, telecommunications, and more. This makes these organizations prime targets for cyberattacks, given their criticality and the potential impact of disruptions.
Unfortunately, most organizations struggle to provide the same level of protection and visibility across IT and OT systems, leaving them vulnerable to attacks and unable to respond quickly to mitigate the damage.
MixMode's dynamical threat detection platform seamlessly integrates with complex IT/OT environments to fortify defenses and surface relevant threats in real-time. Once deployed, The MixMode Platform autonomously learns, adapts, and evolves to detect attacks without relying on rules, training, or tuning, minimizing impact and ensuring the continued delivery of essential services to society.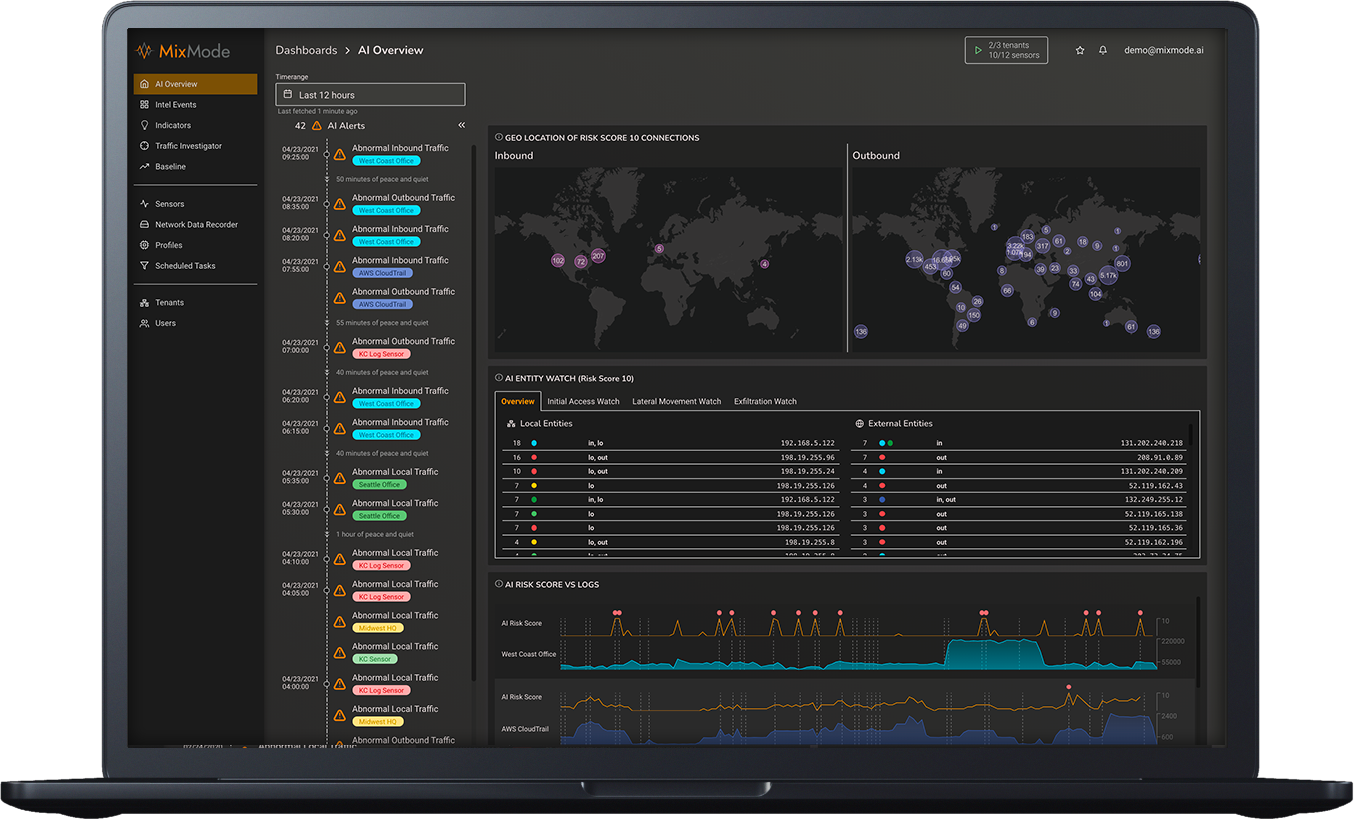 "MixMode was able to draw attention to what we had suspected all along with views into adversarial AI and state-sponsored attacks, including attacks originated from suspicious geographies, and delivered this insight on Day One."
SOC Team at Large Utility Company
Defend Your Entire Infrastructure with Real-time threat detection
Detect threats others miss with an adaptive defense that elevates protection and performance
Detect and Respond Faster
Identify and resolve threats sooner, including active, novel attacks that other platforms miss.
Increase efficiencies
Reduce false positives and eliminate tedious tasks to focus on what matters.
Greatly Reduce Cost and Risk
Reduce storage costs and eliminate the need for multiple disparate toolsets while up-leveling existing investments.
Scale Easily and Effectively
Ingest and analyze large volumes of data in real-time without increasing spend.
No rules. No tuning. No Maintenance. Any Environment.