A growing number of successful cyberattacks have never been seen before, such as zero-day exploits. Many traditional cybersecurity analytics platforms are unable to detect novel, never-before-seen attacks. Many of these attacks are designed to circumvent cybersecurity software, and can go undetected for months.

Learn more about these shortfalls and best practices on improving existing cybersecurity analytics through advanced AI to detect and combat novel attacks in the now on-demand webinar, "Stopping Novel Attacks – Secure Your Business Against Unknown Threats."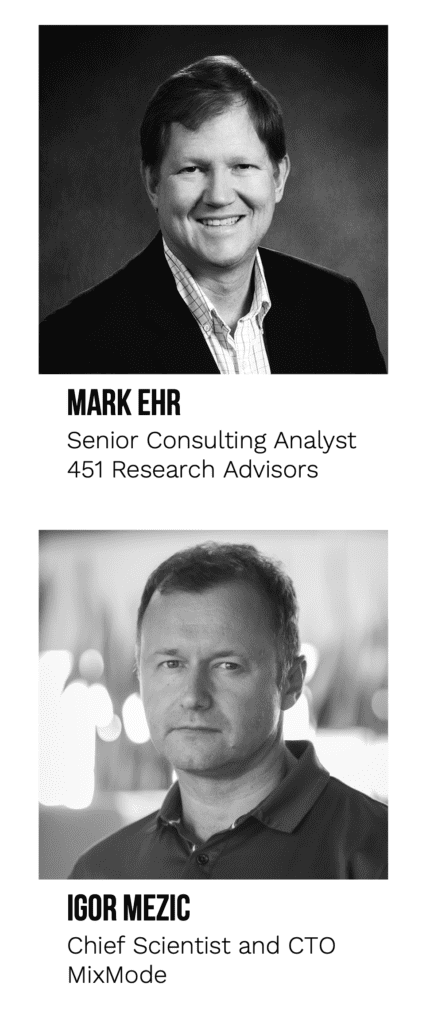 Hosted by Mark Ehr, Senior Consulting Analyst for 451 Research Advisors and Igor Mezic, Chief Scientist and CTO for MixMode, they discuss why security analytics needs to include advanced Third-Wave AI, which autonomously learns normal behavior and adapts to constantly changing network environments, to address the next generation of cyberthreats and increase SOC productivity.

Many legacy security information and event management (SIEM) platforms are based on rules, searches and signature matching to detect threats. (451 Research Report) While these approaches were state of the art 20 years ago, many SIEM platforms can experience blind spots, which are increasingly exploited by bad actors.

Unlike known threats, which have published signatures, tactics and techniques, unknown "novel" threats, including zero-day attacks, advanced/blended attacks and signatureless malware, are difficult or impossible to detect using traditional techniques.
"When you think about it, the one thing that novel threats share is that they will cause something different to happen in the environment. For example, a new vulnerability-based attack, which typically involves inserting and running new malware into an endpoint, followed by communications that are out of the norm, such as connecting to a C2 or commanding control server, which all serve as clues that something bad is happening."

Mark Ehr
Malware authors increasingly employ stealthy tactics such as self-modification, compression and obfuscation to bypass detection. Another key threat is malicious user behavior, which is notoriously difficult to model and detect using traditional approaches.
Other MixMode Articles You Might Like
U.S. Cities Relying on Legacy Cybersecurity Plagued By False Positives and Negatives
451 Research Finds Self-Learning Technology to Address Cybersecurity Blind Spots and Reduce Analyst Burnout
Cybersecurity Awareness Month Focuses on the "People" Part of Cybersecurity
Case Study: How a Major U.S. City Rapidly Modernized Its Cybersecurity Defenses
Webinar On-Demand: State of InfoSec Q3 2022