A quick glance at current Cybersecurity vendor offerings will reveal an emerging marketing buzzword: Zero Trust.
Many vendor claims are unclear as to what they're promising in this space, but they are quite insistent that without Zero Trust network architectures, organizations are at great risk for data breaches and other network sabotage.
And on one hand, these vendors are correct: A Zero Trust approach is the gold standard when it comes to comprehensive network security solutions. On the other hand, what many vendors are offering might be branded as "Zero Trust" but actually falls far short.
Don't dive into a Zero Trust investment until you're well armed with the fundamentals. What is Zero Trust? Why do you need it? How do you know if you're investing in an effective Zero Trust solution? Network security products populate a crowded, often confusing marketplace.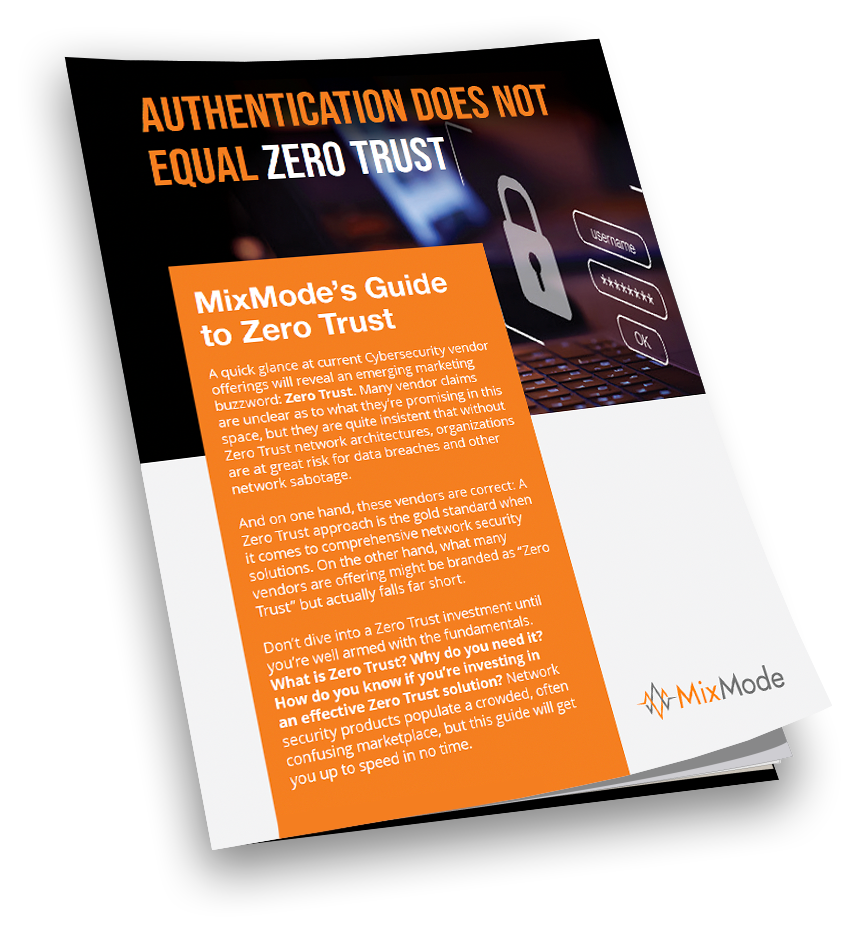 MixMode's most recent guide to Zero Trust is now available for download. Inside you were learn:
What does Zero Trust mean?
What is a Zero Trust architecture and why is it important?
How MixMode can be an integral component to Zero Trust network solutions
MixMode Articles You Might Like:
MixMode Raises $45 Million in Series B Funding Round Led by PSG to Automate Cyberattack Detection
Video: Why a U.S. City Chose MixMode and Decommissioned their UBA Platform
Better Anomaly Detection Is Key to Solving the False Positive Problem Once and for All
Video: The Multiplying Costs and Challenges of Data Storage and Retention in Legacy Cybersecurity Platforms
Forbes: Comparing Legacy Rules-Based Cybersecurity Platforms And AI-Based Platforms