Safeguarding Healthcare Operations with Dynamical Threat Detection in real-time. at scale.
Healthcare organizations remain one of the most attractive targets for cyber attacks due to the vast amounts of patient data and health information providers process and store on behalf of customers.
In today's digital landscape, where sophisticated cyber threats increasingly target patient data and critical healthcare infrastructure, healthcare organizations must ensure their defensive capabilities are equipped to safeguard sensitive information and ensure uninterrupted services.
MixMode's dynamical threat detection platform seamlessly integrates with complex environments to strengthen defenses and surface relevant threats in real-time. Once deployed, The MixMode Platform autonomously learns, adapts, and evolves to detect attacks, minimizing impact and protecting sensitive patient information.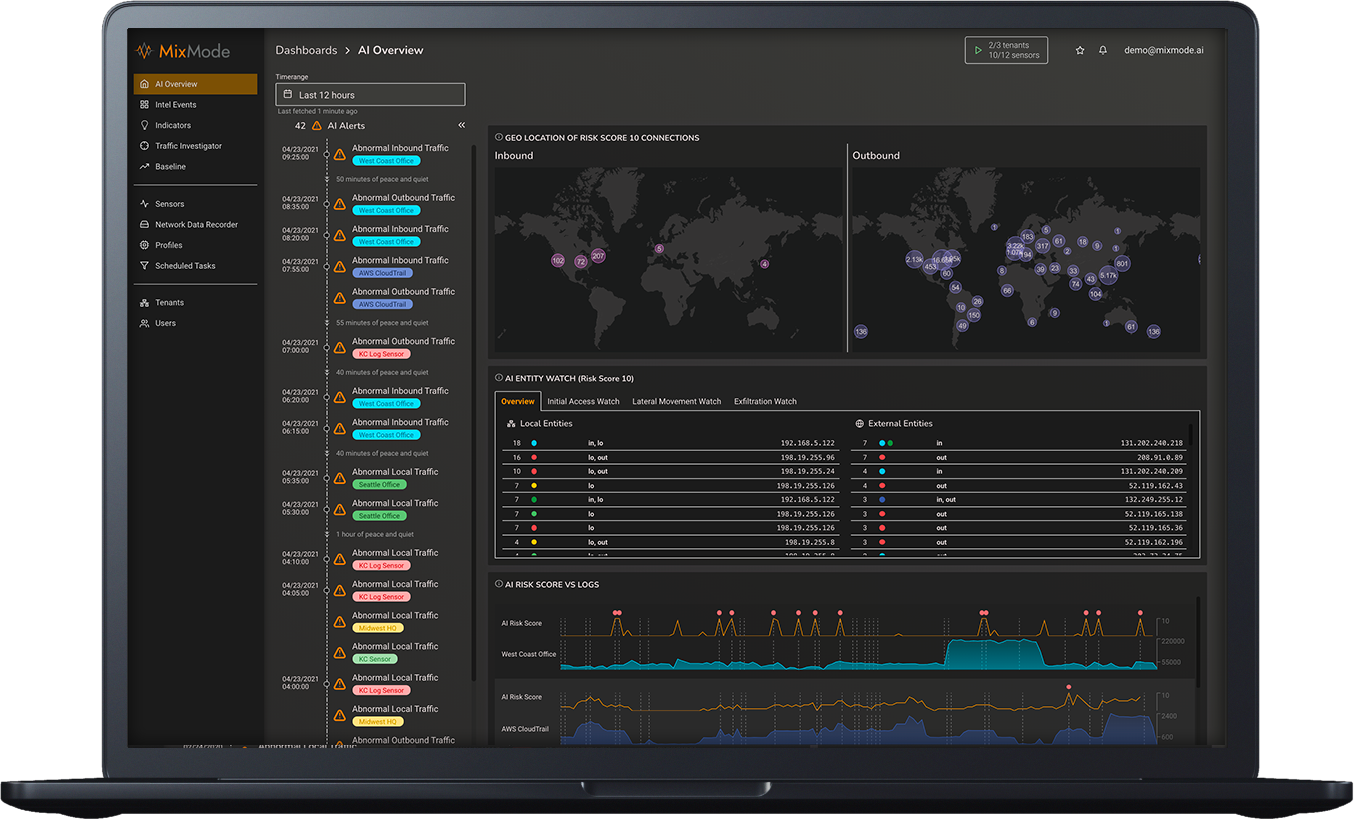 "MixMode uses a dynamic threat detection foundational model that provides the ability to learn, adapt, predict and detect threats in any security environment. This enables the MixMode platform to identify new evidence indicating novel threats or previously unrecognized threat activity, without supervision or prior training."

Scott Crawford, 451 Research
Defend Your Entire Infrastructure with MixMode
Detect threats others miss with an adaptive defense that elevates protection and performance
Detect and Respond Faster
Identify and resolve threats sooner, including active, novel attacks that other platforms miss.
Increase efficiencies
Reduce false positives and eliminate tedious tasks to focus on what matters.
Greatly Reduce Cost and Risk
Reduce storage costs and eliminate the need for multiple disparate toolsets while up-leveling existing investments.
Scale Easily and Effectively
Ingest and analyze large volumes of data in real-time without increasing spend.
No rules. No tuning. Any Environment.