Maximize Security Productivity & Efficiency with Self-Supervised AI
Greater visibility, faster detection and investigation, better correlation, and less noise than other solutions so your security team can focus on what matters.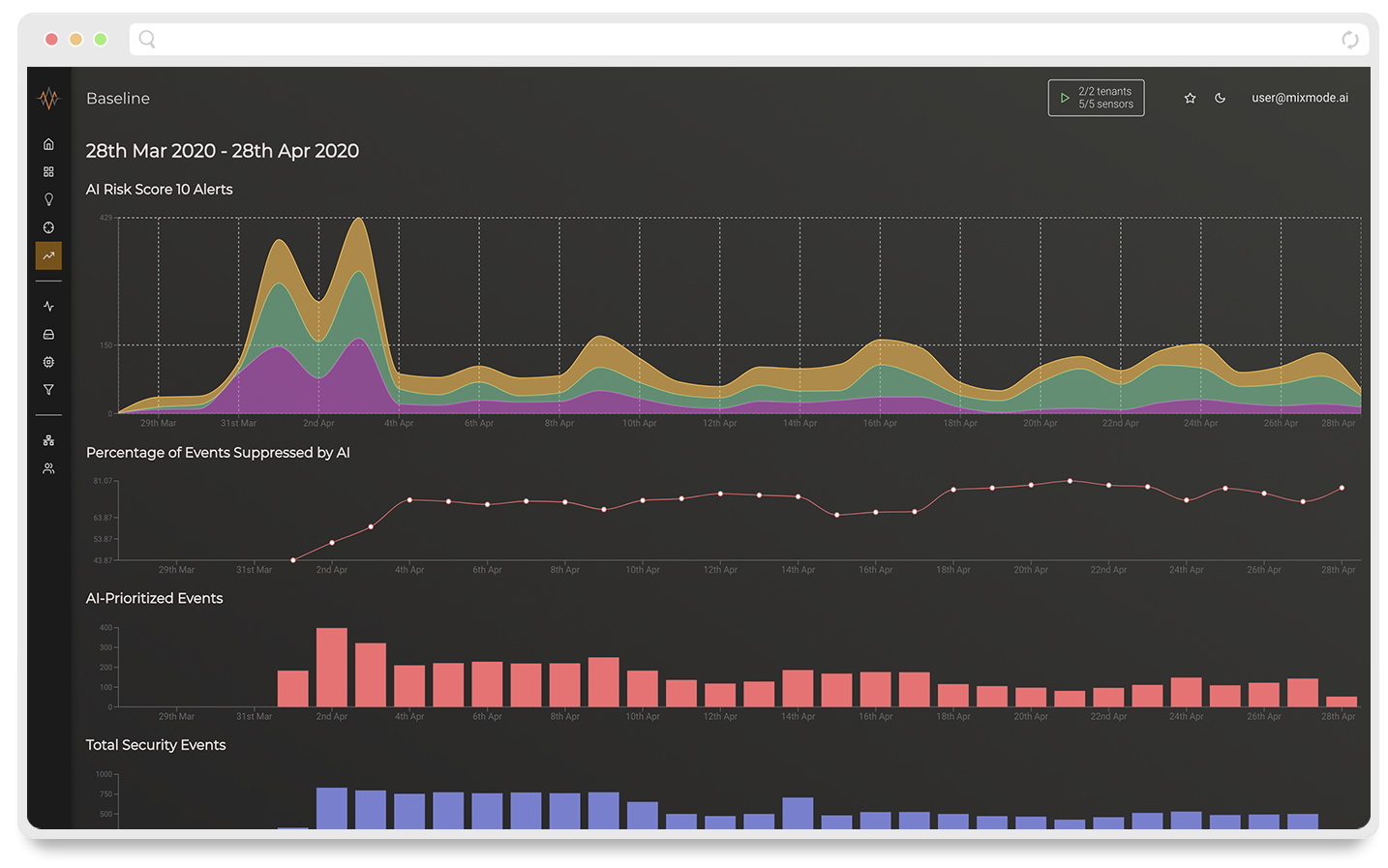 Self-Learning AI for Cloud and Network Security
A major problem exists in the cybersecurity industry today. Tools adopted by large enterprises like traditional SIEM systems are actually decreasing the efficiency of security teams rather than delivering on their promises. SOC's leverage 4 or 5 security platforms to defend their enterprise but costs continue to rise and attacks happen more frequently. The reason for this is that traditional tools require thousands of hours of human training and tuning to attempt detection of previously known threats while constantly displaying unnecessary alerts. Solutions like SIEM, NDR, NTA, and UEBA ultimately have become "additive" in terms of overall cost, infrastructure, and human labor while contributing to an unnecessary increase in data migration, redundancy and latency.
Leveraging a tool like MixMode that provides an AI layer that is self-supervised, learns and adapts over time on it's own without human input and is aware of context is the solution. By enabling real-time and accurate anomaly detection, MixMode provides the same functional benefits of all of the traditional tools combined at a fraction of the cost, without the extra noise, and allows security teams to focus, see the entire attack surface, and catch attacks before damage is done.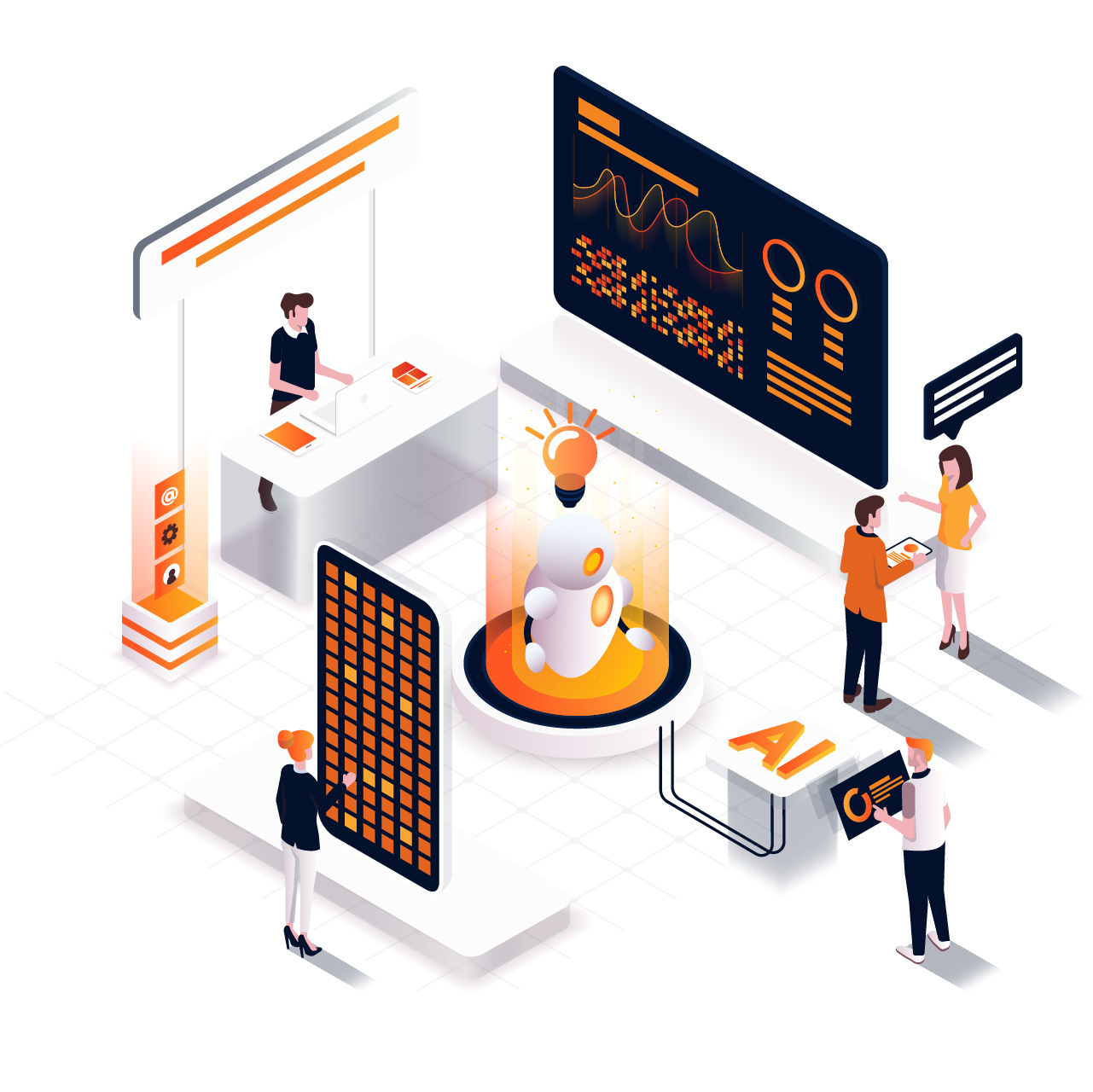 Create an AI Powered Self-Evolving Network Baseline
Do you know what "normal" network behavior looks like? If the answer is no, then your security toolkit is not cutting it. Without a platform that provides baseline of network behavior that is constantly updating and evolving on its own without the need for human training, you have no way of doing effective anomaly detection. Most traditional security tools like SIEM can't provide this information, or if they can it's completely ineffective because the baseline must be constantly updated by a humans and its based on historical data.
MixMode's Network Traffic Analysis platform is powered by the first ever Self-Supervised AI patented for cybersecurity. MixMode's AI can build a generative and evolving baseline of your network without human training in only 7 days. MixMode adapts on its own to network conditions as they change over time and has the ability to predict what your network will look like in advance. This allows for accurate, lightning fast threat and anomaly detection so your security team can focus on what matters.
Reduce wasted time and significantly increase cost savings
Security teams using traditional tools are wasting massive amounts of money, time, and energy every day by relying on traditional cybersecurity tools like SIEM. These security platforms utilize rudimentary forms of AI and machine learning and require operators to gather historical network data for months, as well as constantly train and tune systems in order for them to provide intelligence.
This is highly resource intensive and extremely inefficient for security professionals who must spend thousands of hours on the extraction, normalization, and storage of corporate data in order to keep tools functioning. The worst part is, since the data being plugged into these systems and models is based on the past, it's almost useless against hackers and bad actors who are adapting and creating new attacks every single day.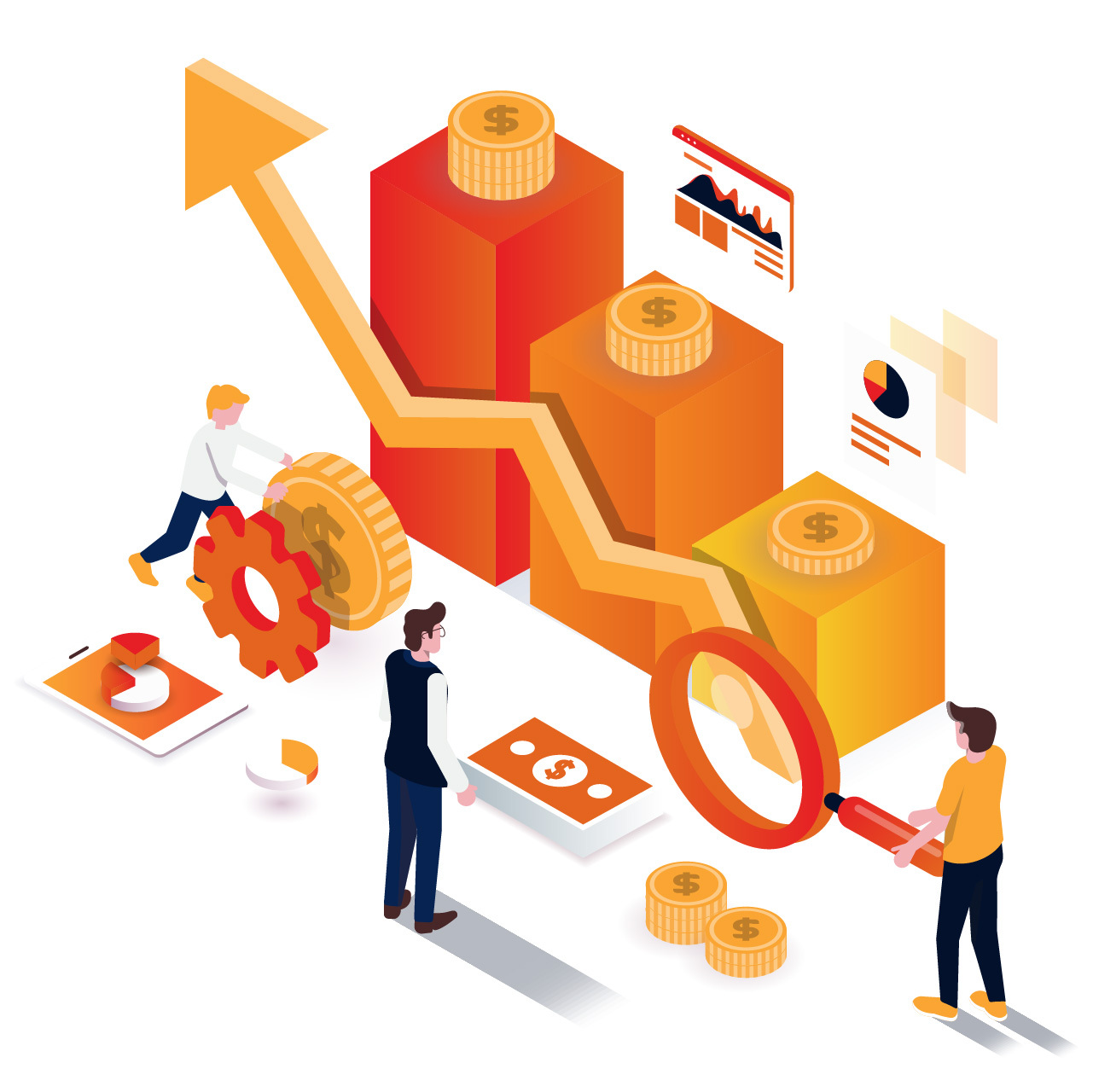 MixMode's Advantage with Self-Supervised AI
7-Day Evolving Network Baseline
MixMode's AI can create an accurate baseline of your specific network behavior based on current network data that updates and evolves over time without the need for human training or tuning in as little as 7 day. Other solutions are based on outdated historical data and can take up to 18 months for an accurate assessment.
Multi-Stream Network Visibility
MixMode provides full layer 2-7 visibiliy and has the ability to intelligently monitor all of your network data in the cloud, on premise, or in hybrid environments and leverage AI to identify anomalies and threats across streas from incoming, outgoing, and local traffic.
Separate the Signal from the Noise
MixMode's Self-Supervised AI helps customers manage the massive problem of security alert fatigue. Typically MixMode has shown to decrease false positive alerts by up to 95% for most enterprises. This way security teams can start focusing on the alerts that matter.
AI-First Security By the Numbers
95% Reduction of False Positive Alerts
Most enterprise security teams have six or more different security systems generating over 3,400 security alerts a day.* Due to the security noise and lack of resources, it is not surprising that 32% of security professionals admit to ignoring alerts.** MixMode AI can help reduce alerts up to 95% allowing your security professionals to focus on the threats that matter.
*According to the Ponemon Institute   |  **According to McAfee
Zero-Day Attack Identification
Over the last 3 years alone Zero-Day attacks have increased over 600% and it is predicted that by 2021 there will be at least one new Zero-Day attack every single day. Third Wave AI is an extremely valuable resource in the battle to stop Zero-Day Attacks and now with the Predictive Attack Capabilities provided by MixMode's AI, you can identify and prevent Zero-Day exploits in real time.
Ready to See How MixMode Can Help You Start Automating Threat Detection?