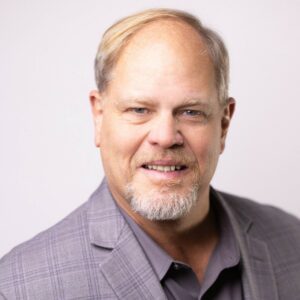 MixMode, a leading provider of self-learning solutions to detect cyberattacks in real time, announces that Dan "Thor" Thormodsgaard has joined the company as a Strategic Advisor. Thor will apply his 25 years of experience in IT Consulting, of which 19 were in IT Security Consulting, to support MixMode in strategic planning and partnerships.
Most recently at Fishtech Group, where Thor was CTO and Co-Founder, he helped advise Fortune 500 enterprise accounts, technology companies and government institutions by listening, discussing and supporting organizations' long-term Cloud transformation initiatives.
"We couldn't be more honored and excited to welcome Thor to the MixMode team," said John Keister, MixMode CEO. "His breadth of knowledge and experience will be vital in helping MixMode continue its progress in helping large enterprises reimagine the way they approach their Cybersecurity programs."
Thor specializes in finding unique solutions to successfully meet corporate security goals and business objectives. Other initiatives while at MixMode will include sharing his experience and insights managing technical consultative sales teams including enterprise architecture and solutions architecture.
"When I was first introduced to MixMode, I quickly understood how incredibly valuable their self-supervised AI technology could be in advancing how Cybersecurity teams detect and protect their networks against modern cyberattacks," said Thor. "I believe the MixMode team has the talent, technology and vision to radically transform legacy Cybersecurity approaches and how SOC teams proactively detect and respond to modern cyber threats at scale."
Thor currently sits on multiple technical advisory boards providing insight on enterprise customer technology needs.
MixMode Articles You Might Like:
MixMode Team Members from Around the Globe Gather in Santa Barbara for MixMode Summit 2022
Zero-day Exploit Discoveries Hit Record Numbers in 2021
The Challenges of Hybrid Cloud Security Approaches
Too Many Cooks in the Kitchen: Why You Need to Consolidate Your Cybersecurity Approach
Local U.S. Governments and Municipalities at Risk of Foreign Nation Cyber Attacks