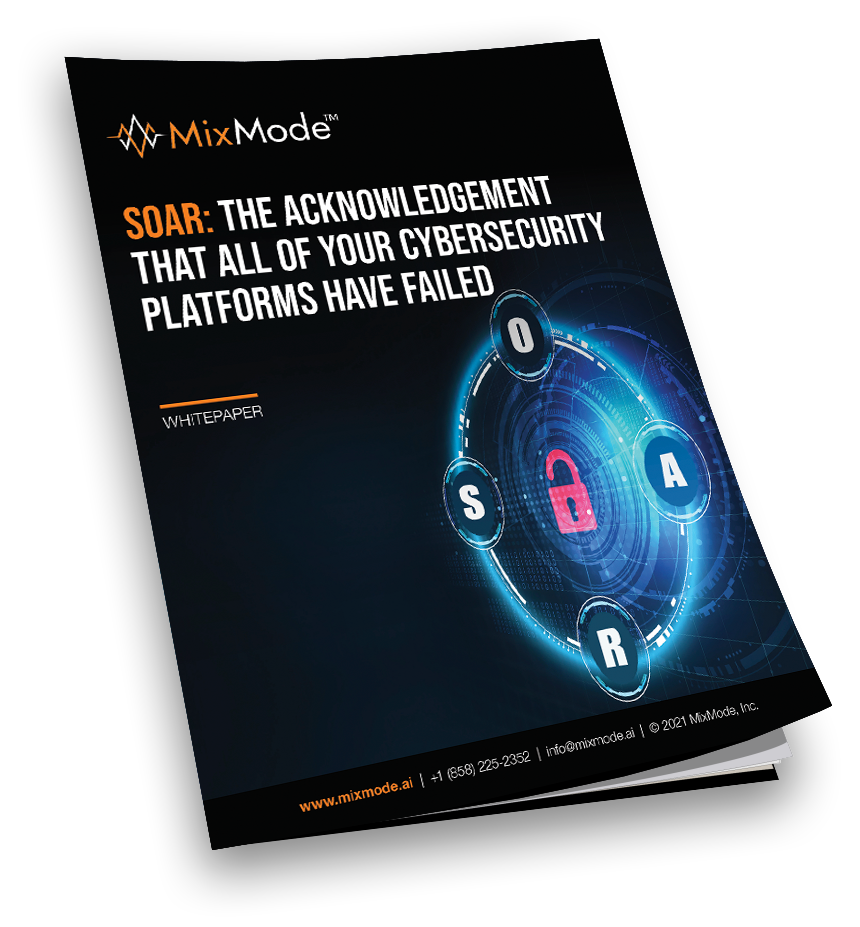 The following is an excerpt from our recently published whitepaper, "SOAR: The Acknowledgement That All of Your Cybersecurity Platforms Have Failed," in which we explain why the patchwork strategy of additive cybersecurity solutions and technology is failing in the modern threatscape and why we believe SOAR is just an admission that all of your other cybersecurity platforms aren't doing their job.
The SOC Reckoning
What are companies really gaining when they take on SOAR? At a high level, SOAR and legacy platforms are falling far short of their promises. SOCs are left with several pivotal questions:

Do we really need yet another platform to inform decisions by correlating information between redundant systems?

Wasn't that the original intent of a SIEM or similar log management and correlation platforms?

If the deployment of SIEM, NTA, UBA and other cyber threat platforms has proven ineffective, should we be exploring options to leverage a fully integrated, modern SOC platform that could outperform the functional requirements of legacy SIEM, NTA and UBA?

Can't we eliminate the need to automate, orchestrate, or integrate limited value platforms?

Wouldn't the value of a SOAR platform diminish if the requirement for multiple legacy tools (SIEM+NTA+XDR+UBA, etc.) is addressed with a single, purpose-built cybersecurity AI platform?

Can't we do better than this patchwork of tools?
Here's the good news.
There is a viable alternative to checking boxes on the typical components in a program and watching those systems fail while those systems also blow out your budget MixMode can help.
Modern Security Issues Require Modern Solutions
A jumble of ineffective, incomplete, extremely expensive platforms that don't meet the fundamental challenges faced by enterprise SOC teams in the early 2020s is not sustainable.
As other vendors have continued introducing inadequate solutions into the marketplace and signing up clients for lengthy, murky service contracts, MixMode has been leveraging cutting-edge technology to revolutionize enterprise security.
MixMode Articles You Might Like:
2021: The Year SOCs Embrace Cybersecurity Convergence
Why Responding to a Cyber Attack with a Traditional SIEM Leaves You Vulnerable
Misconceptions of the SOAR "Playbook"
Building a Better SOC Based on What We Learned in 2020
MixMode Named a 2021 Best Tech Startup in Santa Barbara
SOAR: The Acknowledgement That All Of Your Cybersecurity Platforms Have Failed