Are you curious what threats other CISOs are prioritizing right now? Do you know what the most in-demand security talent is right now? Hundreds of Cybersecurity professionals recently responded to MixMode's nation-wide survey on InfoSec strategies for the end of 2022 and we are ready to share those results with you in our upcoming webinar, "State of InfoSec Q3 2022."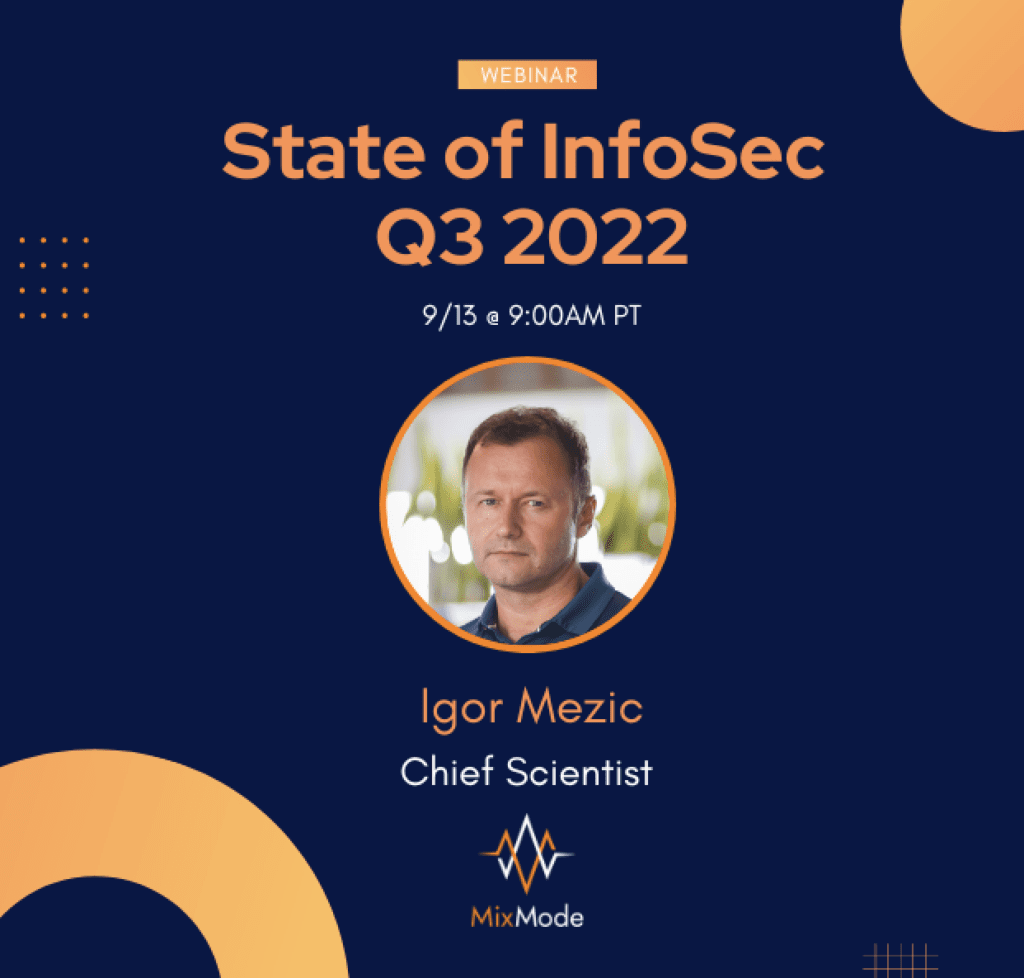 Join us Tuesday, September 13th at 12PM EST / 9AM PST for this special webinar hosted by Dr. Igor Mezic, renowned AI expert and Distinguished Professor at UCSB.

He'll be sharing insights and recommendations from the Q3 2022 State of Infosec report including highlights like:

Two-thirds of security teams take longer than 5 months to remediate threats
In the next 6 months, Machine Learning/AI experts are the top security hires right after senior level security talent
90% of respondents listed insider threats in their top 3 priorities
This report is essential reading for anyone in charge of security for their organization.
You'll learn how to make better decisions, have informed conversations with your CEO, and improve your threat detection.
Register today:
Other MixMode Articles You Might Like
Can Your Cyber Tools Monitor Any Stream of Data?
The Fallacy of "One-Click Remediation"
Understanding the Evolution and Impact of AI on Cybersecurity
Updated for 2022: What is Network Detection and Response (NDR)? A Beginner's Guide
Customer Case Study: Self-Learning Cyber Defense for Financial Institutions