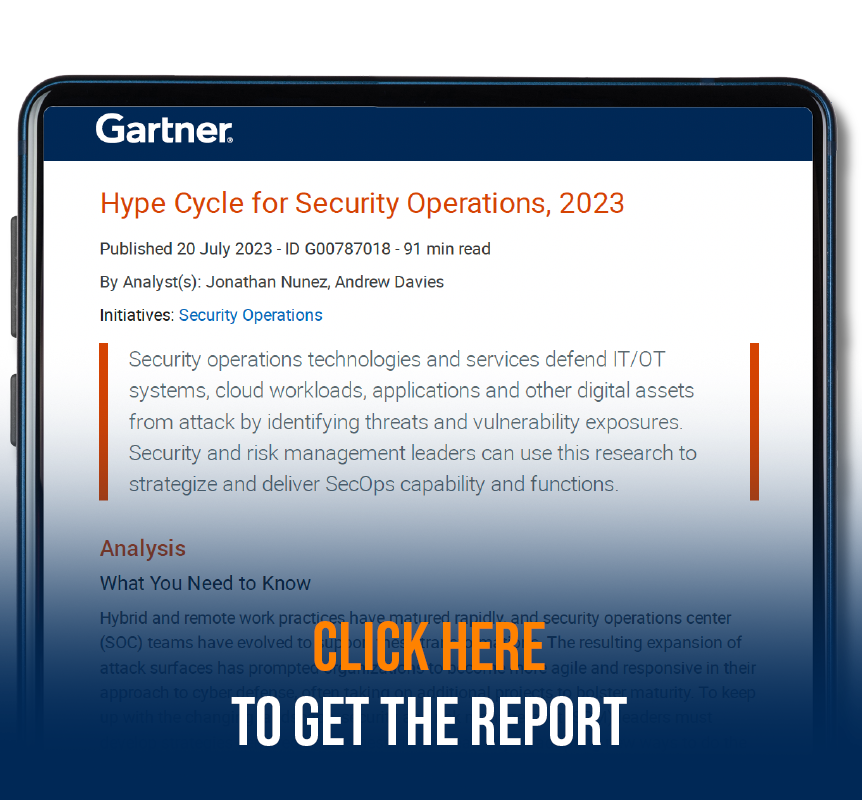 MixMode, a leading provider of network detection and response (NDR) solutions, has been highlighted as a key vendor in Gartner® Hype Cycle™ for Security Operations 2023. This is a significant achievement for MixMode, as it recognizes the company's innovative approach to NDR and its potential to help organizations protect themselves from cyberattacks.
MixMode's NDR solution is unique in several ways. First, it combines advanced threat detection and behavioral analytics to detect malicious activity, even in encrypted traffic. Second, it provides complete visibility into all network traffic, including traffic traversing cloud environments. Third, it is easy to deploy and use, even for organizations with limited security expertise.
While it's part of what we do, an NDR is still one of the most valuable toolsets in a security team's arsenal.
Key Highlights from the Report
Gartner Definition
Network detection and response (NDR) products detect abnormal system behaviors by applying behavioral analytics to network traffic. They continuously analyze raw network packets or traffic metadata for both internal (east-west) and "public" (north-south) networks. NDR can be delivered as hardware and software sensor, and software or increasingly SaaS management console. Organizations rely on NDR to detect and contain postbreach activity, such as ransomware, or insider's malicious activity.
Why This Is Important
NDR focuses on detecting abnormal behaviors, with less emphasis on signature-based controls detecting known threats. NDR is effective in detecting weak signals and previously unknown behavior from traffic on networks such as lateral movement or data exfiltration. NDR solutions expand to hybrid networks, adding new detections. Automated response capabilities, provided natively or through integration remain important, but incident response workflow automation becomes an increasing area of focus.
Business Impact
NDR solutions provide visibility into network activities to spot anomalies. The machine learning algorithms that are at the core of many NDR products help to detect anomalies in traffic that are often missed by other detection techniques. The automated response capabilities help to offload some of the workload for incident responders. NDR products also help incident responders with their threat hunting by providing useful context and drill-down capabilities.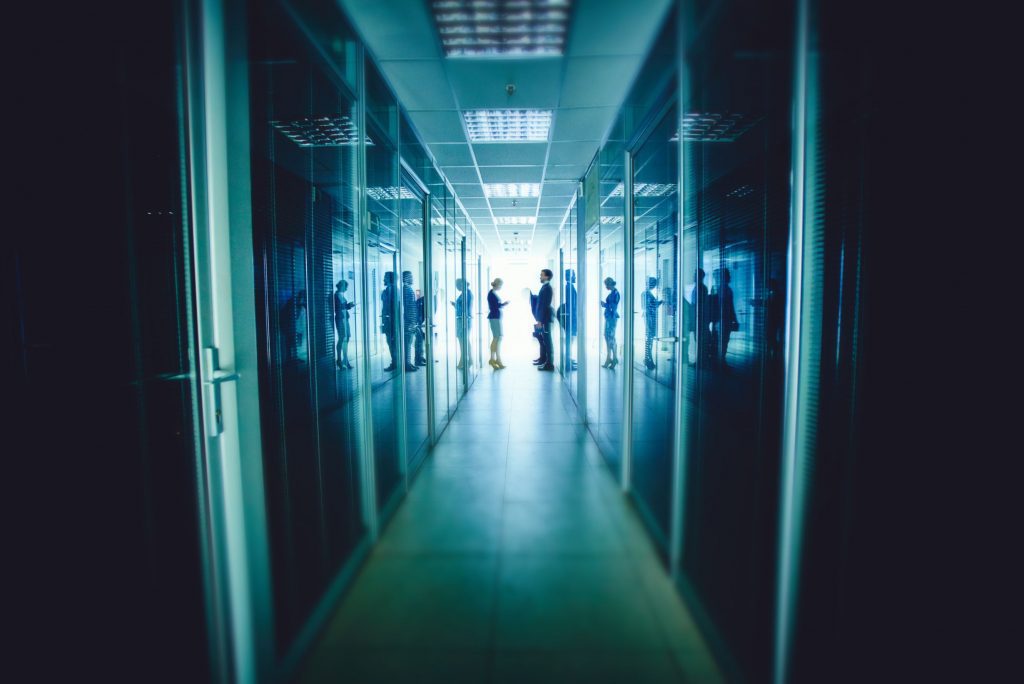 Network Detection and Response (NDR) for Today's Modern SOC
In today's threat landscape, it is more important than ever for security operations centers (SOC) to have the right tools and technologies to protect their infrastructure.
One of the most essential tools for a modern SOC is network detection and response (NDR). An NDR collects and analyzes network traffic data to help SOC analysts:
Detect malicious activity, such as malware infections and data exfiltration
Identify compromised hosts
Track the lateral movement of attackers
Respond to incidents quickly and effectively
An NDR is a critical part of a layered security approach, and it can help organizations stay ahead of the latest threats.
Some of the key benefits of using NDR for today's modern SOC include:
Improved visibility: NDR provides SOC analysts with visibility into all network traffic, including encrypted or obfuscated traffic. This helps analysts to identify threats that may not be visible with traditional security solutions.
Reduced false positives: NDR uses advanced analytics to filter out false positives, which frees up SOC analysts to focus on investigating real threats.
Automated response: NDR can automate the response to threats, which helps SOC analysts to respond quickly and effectively.
Improved collaboration: NDR can help SOC analysts to collaborate with other teams, such as incident response and threat intelligence, to quickly and effectively respond to threats.
If you are looking for a way to improve your SOC's defenses, NDR is a critical tool that you should consider. NDR can help you to detect and respond to threats more quickly and effectively, which can help you to protect your systems and data from attack.
Network detection and response remains a must-have capability even as environments evolve to the cloud for several key reasons:
Continued on-prem assets: Most organizations will operate hybrid environments indefinitely with valuable on-premises data centers, infrastructure, and users. Network visibility remains critical.
Lateral movement: Threat actors target networks for reconnaissance and lateral movement across on-prem and cloud. Network detection provides crucial visibility.
Unified visibility: Cloud adoption increases blindspots if network security data isn't integrated with cloud telemetry for consolidated analysis.
Compliance: Many regulations like PCI DSS require logging, monitoring, and securing network traffic as a compliance control.
DDoS protection: Only network-based controls can block volumetric DDoS attacks threatening the availability of cloud and internet-facing assets.
Data exfiltration: Inspecting traffic remains essential for uncovering unauthorized data exfiltration from the environment.
Third parties: Extended partner, vendor, and supplier ecosystems connected via networks must also be monitored.
Many different NDR solutions are available, so choosing one that is right for your organization is essential. Consider your organization's size, budget, and specific needs when making your decision.
Choosing a platform to help you consolidate your toolsets while providing the advanced threat detection and response capabilities your organization needs is also essential.
The MixMode Platform: The Tool SOC Teams Need to Defend
The Mixmode Platform augments key capabilities found in SIEMS, UEBA, NDR, and other cybersecurity solutions, eliminating the need for multiple disparate toolsets. The MixMode Platform is the first generative AI threat detection and response platform built on Third Wave AI, the most advanced form of AI as defined by DARPA, that assimilates and evolves with an organization's infrastructure through:
Network Traffic Analysis: Captures and examines network communications, including the flow of data packets, to detect anomalies, identify potential security threats, and gain comprehensive visibility into all network operations.
Behavioral Analysis: Analyze the behavior and activities of users, systems, and entities within a network or system to detect anomalies and potential security threats.
Advanced Threat Detection: Recognize patterns of behavior that may indicate a cyber attack to help cybersecurity teams detect threats that would otherwise go unnoticed or bypass traditional security tools.
Predictive Analytics: Analyze large amounts of data to identify potential threats and predict future attacks to help cybersecurity teams stay ahead of threat actors and take proactive measures to protect their organizations.
Real-time Monitoring: Ingest, correlate, and analyze large data sets in real-time to fully protect the entire infrastructure of an enterprise organization.
While workloads and assets migrate to the cloud, the expanded digital footprint requires networked connectivity. And threats exploit networks to reach the cloud. So network security remains foundational even as cloud usage grows.
The recognition by Gartner is a validation of MixMode's approach and its commitment to helping organizations stay ahead of the latest threats.
Reach out to us to learn how we can help modernize your SOC with real-time threat detection and response across network, cloud, and hybrid environments.
Other MixMode Articles You Might Like
Combating Alert Fatigue with the MixMode AI Assistant
Securing Your Cloud Environment: Understanding and Addressing the Challenges in Cloud Security
MixMode Invited to Participate on 'US Blue Team' in Annual International Cybersecurity Exercise
Firewalls Are Not Enough: Understanding the Fortinet Flaw and How MixMode Enhances Security
Protecting Your Assets: Why Financial Services Firms Need Advanced Threat Detection
Detecting the MOVEit Zero-Day: How MixMode AI Stays Ahead of Threats