The very nature of data is its infinite capacity for growth.
For security teams at large, highly integrated and complex enterprises like financial services institutions, that growth can quickly become unwieldy when the approach is to store, normalize and prepare all of this data in order to extract value.
The result is a virtually endless cycle of data overload for SOC and NOC engineers and analysts paired with privacy regulations like GDPR and CCPA.
But there is a solution.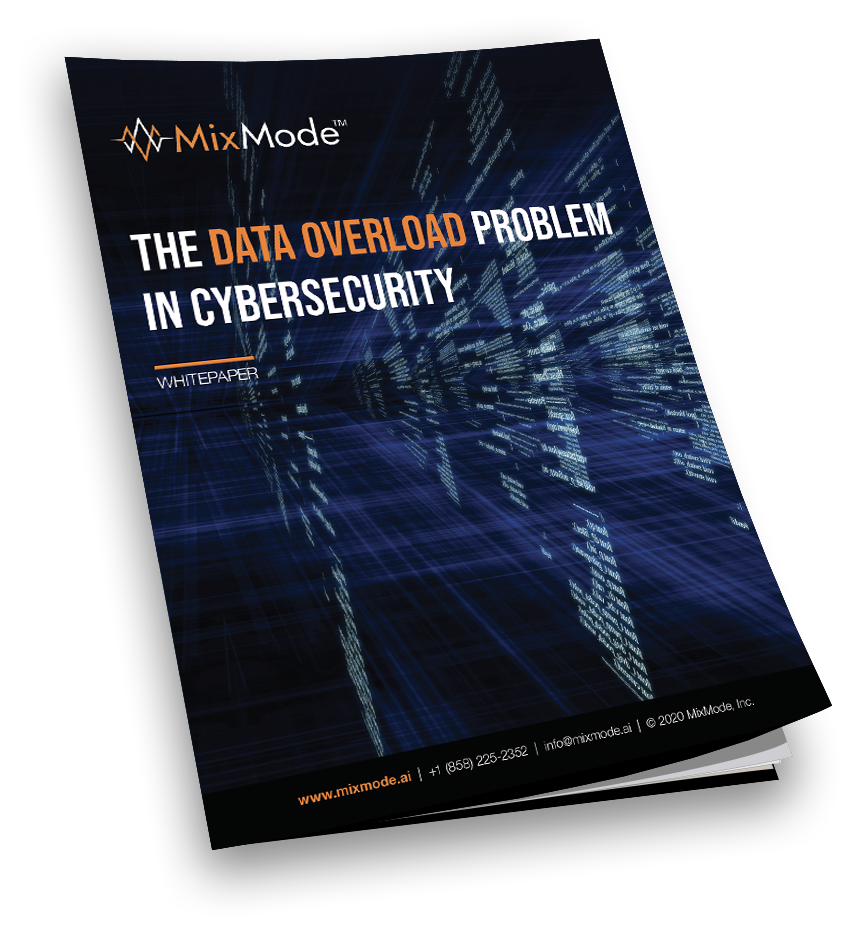 In our newest whitepaper, "The Data Overload Problem in Cybersecurity," we dive into the data overload problem plaguing the cybersecurity industry and uncover how organizations can greatly reduce or even completely eliminate many of these challenges by adopting an AI-driven solution to analyze network behavior in the context of current data while meeting compliance and regulatory requirements.
In this paper, we analyze:
Why Data Overload Happens and Why It Is a Problem
How Data Normalization Impacts Regulatory Compliance
How Data Overload Impacts Security Outcomes
Why Data Normalization Is Expensive
MixMode AI First Security Solves the Data Overload Problem
MixMode Versus Typical Security Solutions
MixMode Articles You Might Like:
Magnify Podcast: Discussing the New Normal with AI Based Cybersecurity Specialists, MixMode
MixMode Platform Update: Support for Google Cloud
Phishing for Bitcoin: The Twitter Hack Masterminded by a 17 Year Old
Guide: How to Choose an AI-Based Cybersecurity Platform
Webinar Recap: The Next-Generation AI Powered SOC Platform
Deep Dive: How much time do security teams spend labeling with Supervised Learning?
Why a Platform With a Generative Baseline Matters
Why The Future of Cybersecurity Needs Both Humans and AI Working Together