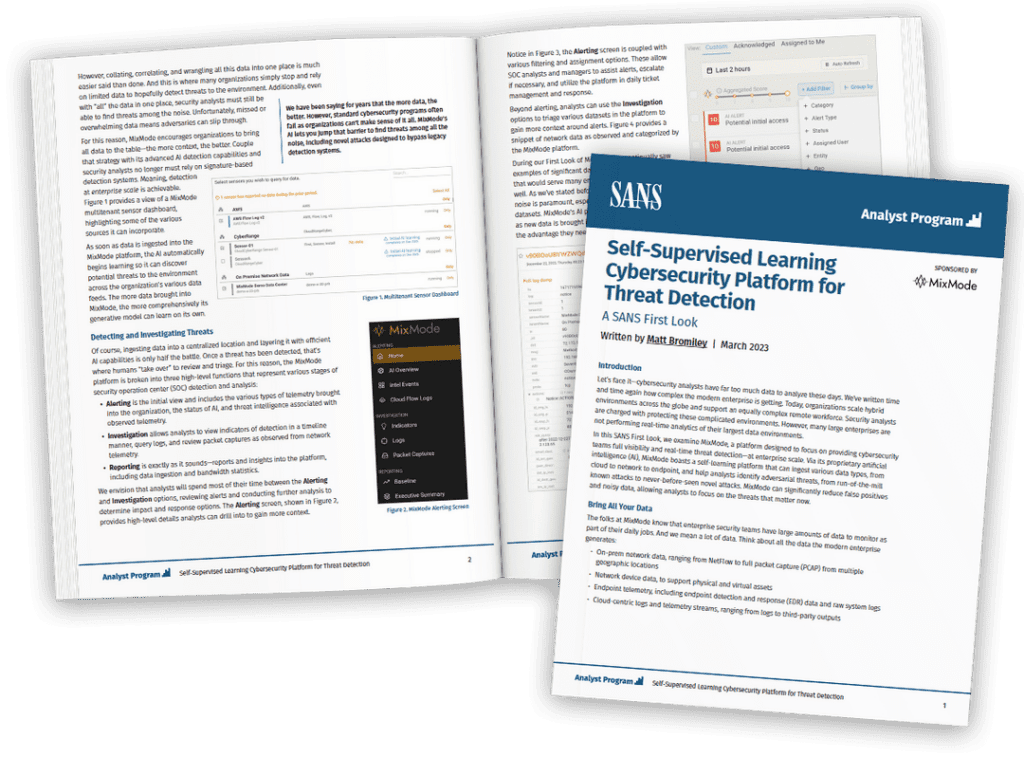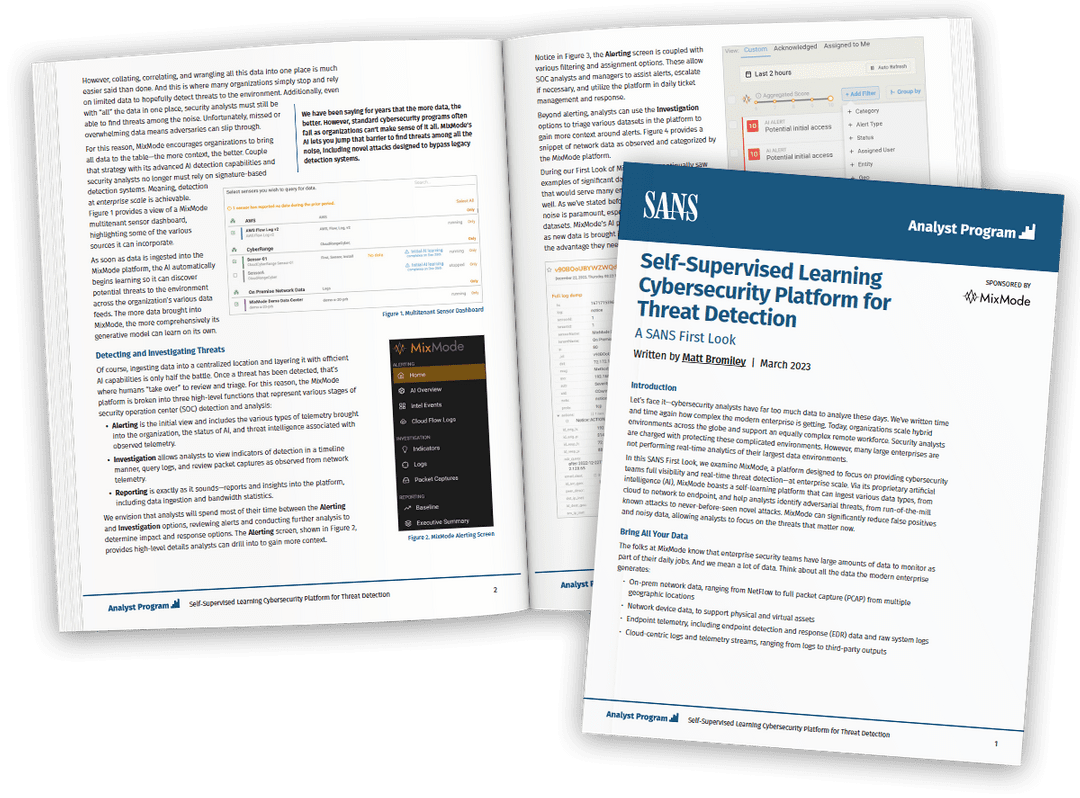 The SANS Institute recently released an analyst First Look Report on MixMode titled, "Self-Supervised Learning Cybersecurity Platform for Threat Detection." Matt Bromiley, Senior Security Analyst at SANS and author of the report, explores the barriers SOCs face to conquering the vast amounts of data generated by modern enterprises and the solutions that MixMode provides for detecting and investigating threats including our utilization of self-supervised AI for cybersecurity. 
"We have been saying for years that the more data, the better," writes Bromiley. "However, standard cybersecurity programs often fail as organizations can't make sense of it all. MixMode lets you jump that barrier with their AI to find threats amongst all the noise, including novel attacks designed to bypass legacy systems."
In the report, SANS examines how MixMode's platform is designed to focus on providing cybersecurity teams full visibility and real-time threat detection—at enterprise scale – via proprietary artificial intelligence (AI) that can ingest various data types, from cloud to network to endpoint, and helps analysts identify vulnerabilities and threats, from run-of-the-mill known attack methods to never-before-seen novel attacks.
"MixMode can significantly reduce false positives and noisy data, allowing analysts to focus on the threats that matter now," writes Bromiley.
This first look report is now available for free download here. You can also watch on-demand the SANS Webinar on this topic here:
Other MixMode Articles You Might Like
Top Data Breaches in 2022 and 2023 Point to Increases in Phishing and Ransomware
Webinar On-Demand: Meeting Federal Zero Trust Requirements with Third Wave Artificial Intelligence
Ransomware and Supply Chain Attacks: How to Protect Your Business From the Rising Threat of Third-Party Attacks
8 of the Biggest Ransomware Attacks in Recent History: A Look Back
If it's AI, it's probably written in PowerPoint…
New Video: Broken Promises and Bright Future – Preparing for the Next Wave of AI in Cybersecurity