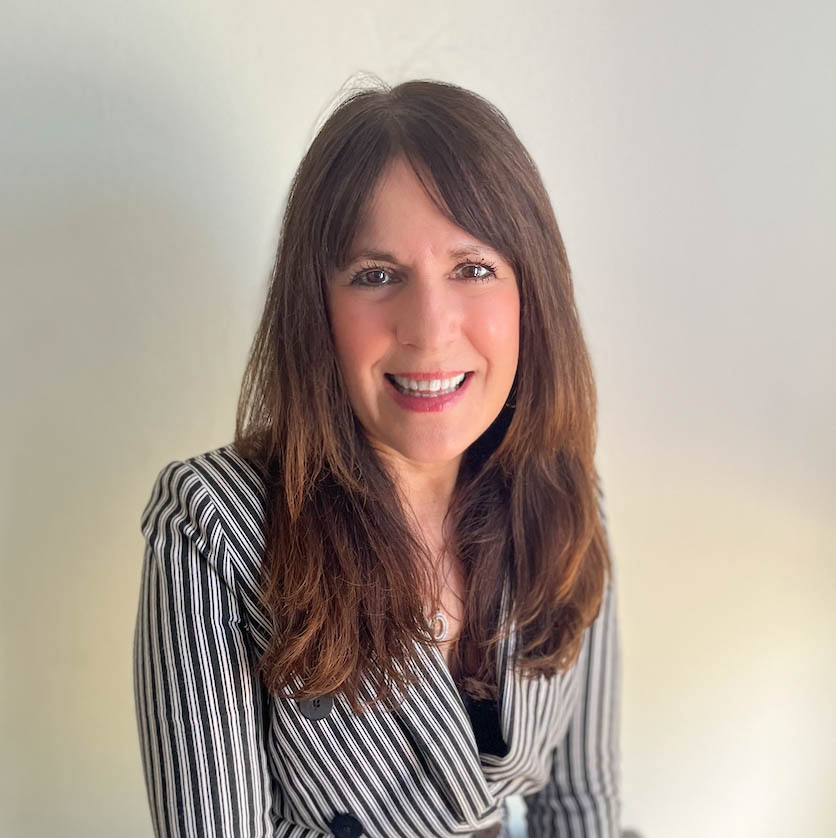 Karen Buffo is the Chief Marketing Officer (CMO) at MixMode. In this role, she is responsible for product, solution, account-based marketing, customer programs, brand and creative, communications, analyst relations, field and channel marketing and enablement. Prior to MixMode, Buffo was the CMO of Anomali and the CMO of Symantec, a Division of Broadcom and held several leadership roles during her tenure at Oracle. She is a recognized industry keynote speaker, mentor, and contributor to the Cybersecurity community.
Forbes Technology Council Is an Invitation-Only Community for World-Class CIOs, CTOs and Technology Executives.
Ethan Caldwell, Chief Development Officer of MixMode, has been accepted into Forbes Technology Council, an invitation-only community for world-class CIOs, CTOs, and technology executives.
Caldwell was vetted and selected by a review committee based on his more than 20 years of experience in the C-Suite of US public companies and his in-depth knowledge of the cybersecurity industry. Criteria for acceptance include a track record of successfully impacting business growth metrics, as well as personal and professional achievements and honors.
Caldwell joins two other MixMode executives on this esteemed council including Matt Shea, Chief Strategy Officer, and Dr. Igor Mezic, CTO and Chief Scientist. Both have contributed articles for the Forbes Technology Council recently covering the cybersecurity implications of Generative AI as well as the limitations of Large Language Models (LLMs) in cybersecurity.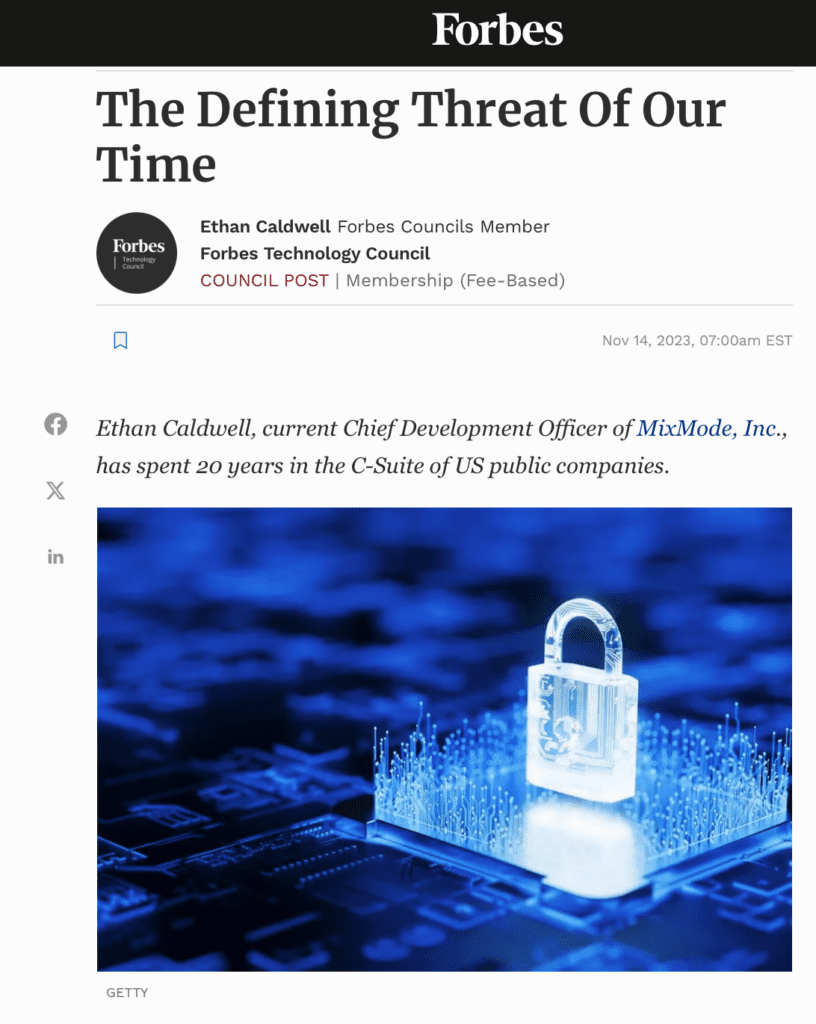 Caldwell's first Forbes Technology Council article, boldly examines the alarming truth that our nation is ill-equipped to deter sophisticated cyber attacks. From state agencies to businesses, we're all at risk. The pervasive threat from cyber actors, targeting state agencies, emergency services, and businesses, is described as "endemic" and Caldwell warns it's the "defining threat of our time."
Advances in AI have outpaced threat detection technologies, rendering them ineffective. A severe shortage of skilled cybersecurity professionals exacerbates the issue, allowing adversaries to exploit vulnerabilities. The only solution lies in a united private- and public-sector effort, prioritizing cyber defense, sharing information, and investing in advanced AI technologies.
Read the full article to understand the magnitude of the risk and the imperative for change:
Other MixMode Articles You Might Like
Proactive Defense: The Importance of Analyzing User Identity Data in a Zero Trust Framework
Overcoming the Struggles of Modern Security: Harnessing the Power of AI for Enhanced Security Operations
MixMode Awarded GSA Advantage ContractProviding 3rd Wave AI Cybersecurity Solutions to Federal Agencies
Unmasking the Challenge: Why Identity Threats are Hard to Detect and How Advanced Behavioral Detection Analytics with AI Can Help
Understanding the Joe Biden Executive Order on AI and Enhancing Cybersecurity: Key Takeaways and Recommendations
Advanced Behavioral Detection Analytics: Enhancing Threat Detection with AI