The latest stories on Cybersecurity, AI, and everything in between from MixMode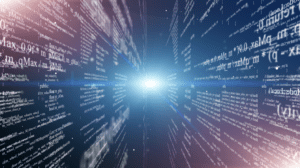 ou may be surprised to learn that log data is proprietary to each security platform vendor. There is no standard format or even a standard labeling mechanism. Your data only has context within the parameters of your SIEM vendor.
Read More
About MixMode
MixMode is the first to bring a third-wave, context-aware AI approach that automatically learns and adapts to dynamically changing environments. MixMode's monitoring platform, PacketSled, better understands network behavior as it adapts to baseline changes and enables both misuse detection and anomaly detection, as well as predictive maintenance. Used by enterprises and MSSPs for real-time network analysis, threat hunting and incident response, the platform leverages continuous stream monitoring and retrospection to provide network forensics and security analytics. Security teams can integrate PacketSled into their orchestration engine, SIEM, or use PacketSled independently to dramatically reduce false positive alerts and the resources required to respond to persistent threats, malware, insider attacks and nation state espionage efforts.
The company has been named an innovator in leading publications and by security analysts, including SC Magazine, earning a finalist award in 2018 and 2019 for "Best Computer Forensic Solution." Based in Santa Barbara, with offices in San Diego, the company is backed by Keshif Ventures and Blu Venture Investors. For case studies, continuous product updates and industry news, please visit us at www.mixmode.ai.